Industry
Molson Coors Joint Venture Selects Quicksilver Scientific as Technology Partner
According to a press release released this week, Quicksilver Scientific, a technology company that supplies nanoemulsions, announced a partnership with Truss CBD USA, the joint venture between Molson Coors and HEXO Cannabis.
Quicksilver is a manufacturer of nutritional supplements that use patent-pending nanoemulsion delivery technology. Their technology enables companies to create cannabinoid infused beverages.
Because cannabinoids like CBD are hydrophobic, which means they are not water-soluble, companies must use nanoemulsion technology to infuse beverages. Without this technology, beverages containing cannabinoids would have inconsistent amounts of compounds and they wouldn't work well to actually deliver the cannabinoids to the body. The nanoemulsion is essentially water soluble for cannabinoids, which allows cannabinoids to be released into the bloodstream, thereby increasing bioavailability.

Dr. Christopher Shade, Ph.D., Founder and CEO of Quicksilver Scientific, says they have perfected their nanoemulsion technology over the past decade. "CBD is not water-soluble, which creates challenges for manufacturers when trying to mix it into beverages," says Dr. Shade. "Our innovative nanoemulsion technology overcomes these challenges by encapsulating nano-sized CBD particles in water-soluble spheres that can be added directly to beverages. The result is a clear, palatable product with higher bioavailability, a measure of the concentration of a compound that is absorbed into the body's bloodstream. "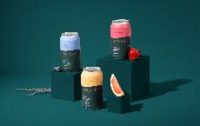 The Veryvell beverage product line
Quicksilver is offering its technology for Veryvell, the joint venture's new line of non-alcoholic CBD beverages made from hemp. The beverage line is already available in the Colorado market. According to the press release, the three product offerings include: "Focus" (grapefruit and tarragon with ginseng and guarana), "Mind & Body" (strawberry and hibiscus with ashwagandha and elder) and "Unwind" (blueberry and lavender aromas with ashwagandha) and L-theanine ).