Farming
HempFlax: European Leaders in Hemp Solutions – Sensi Seeds
HempFlax was founded in 1993 by Ben Dronkers and ushered in a new era in European hemp cultivation. From humble beginnings in the Netherlands, HempFlax now also has farms in Germany and Romania. The company plays an important role in the European hemp industry and is the only hemp grower for Sensi Seeds' CBD and hemp products.
Hemp cultivation was once common all over the world. Nobody knows exactly when hemp came to Europe, but France and Spain have grown hemp for at least 700 years. However, along with the rest of the world, the need for hemp decreased after the arrival of steamships – hemp was replaced by coal. In 1993 the UK legalized hemp cultivation and the Netherlands followed suit in 1994. During this time, the Dutch hemp production facility HempFlax was established.
With HempFlax, the Netherlands is Europe's leading supplier of hemp cultivation and fiber production. As the name suggests, hemp isn't the only plant of interest. Flax is also. The two plants are mainly grown for fiber and seed production and processed into Europe's many legal hemp products.
In 2019 HempFlax celebrated 25 years since its first harvest. Despite decades of slump in the hemp industry, HempFlax remains one of the most influential hemp growing facilities in Europe. Let's look at HempFlax's journey from the start to the present day.
About HempFlax
Founded in: 1993
Founded by: Ben Dronkers
THE PRESIDENT: Mark Reinders
Website: https://www.hempflax.com/de/
HempFlax was founded in 1993 by Ben Dronkers as an initiative to bring hemp fibers back onto the European market. HempFlax is a pioneer in European industrial hemp cultivation and processing, and through its initiative serves both people and the environment.
HempFlax combines tradition with innovative, patented technology to transform hemp into the many hemp-derived products that are growing in importance in Europe. This includes food, fiber for textile production, and even fiber for the horticultural and construction industries. Ultimately, HempFlax is a hemp solutions based company with a wide variety of applications that provide sustainable, environmentally friendly and affordable products and solutions to their customers.
In addition to the cultivation and processing of hemp, HempFlax has also developed and patented its own special technology. For example, an innovative combine has been developed that manages to combine three harvesting processes at the same time: seeds, stems and leaves.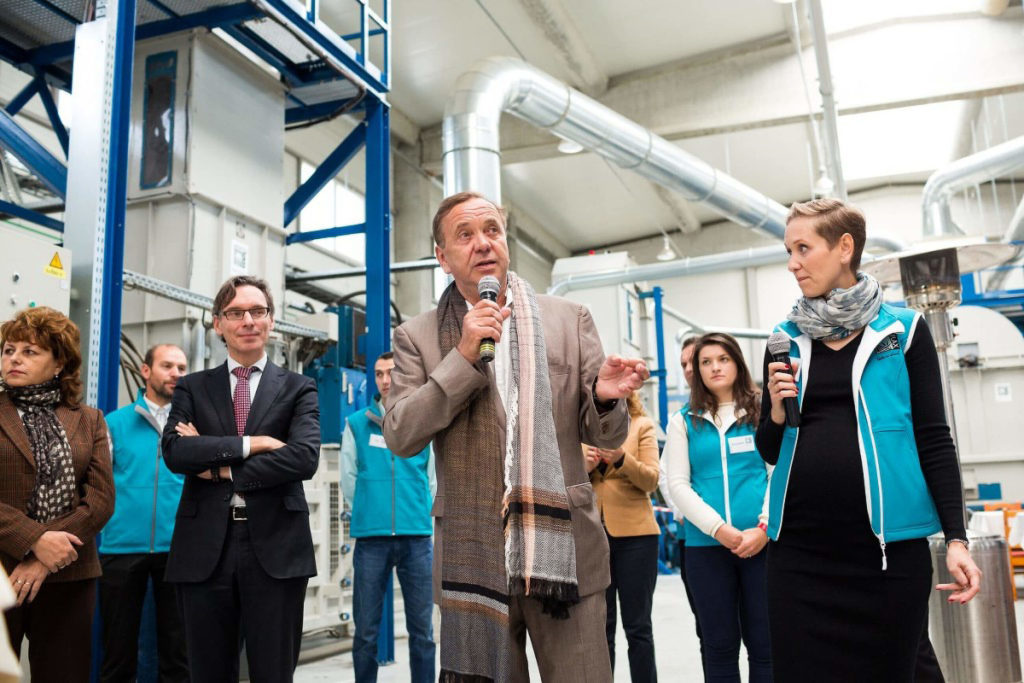 The expansion of HempFlax to Germany and Romania
The first HempFlax plant was opened in Oude Pekela, the Netherlands. At that time, hemp cultivation and processing took place exclusively in and around Oude Pekela. In 2015 HempFlax expanded internationally to Germany and Romania. HempFlax bought 550 hectares in Germany and 700 hectares in Romania to expand the 450 hectares in Oude Pekela.
HempFlax invested € 5,000,000 in the Romanian hemp market and made HempFlax the leading hemp producer in Europe. Less than a year after opening the Romanian plant, HempFlax was awarded the Excellence in Business Prize at the Gala Capital Awards evening in Romania. The award was given in recognition of HempFlax's investment in the Romanian hemp industry and recognition of the importance of that industry.
Related post
How does HempFlax use industrial hemp?
As the world continues to face issues of climate and sustainability, there is an increasing need for sustainable fuels, building materials and food crops. There are many organizations fighting for hemp's place in the modern economy, and HempFlax is one of them.
Although much research is still going on, hemp is gaining importance as a possible alternative to coal as a biofuel. as building material; and as a superfood. Its fast growing nature (from seed to harvest in less than six months), its hardiness, and its ability to grow on otherwise non-cultivable soil make it the ideal crop for the future. Let's take a look at some of the modern uses of hemp.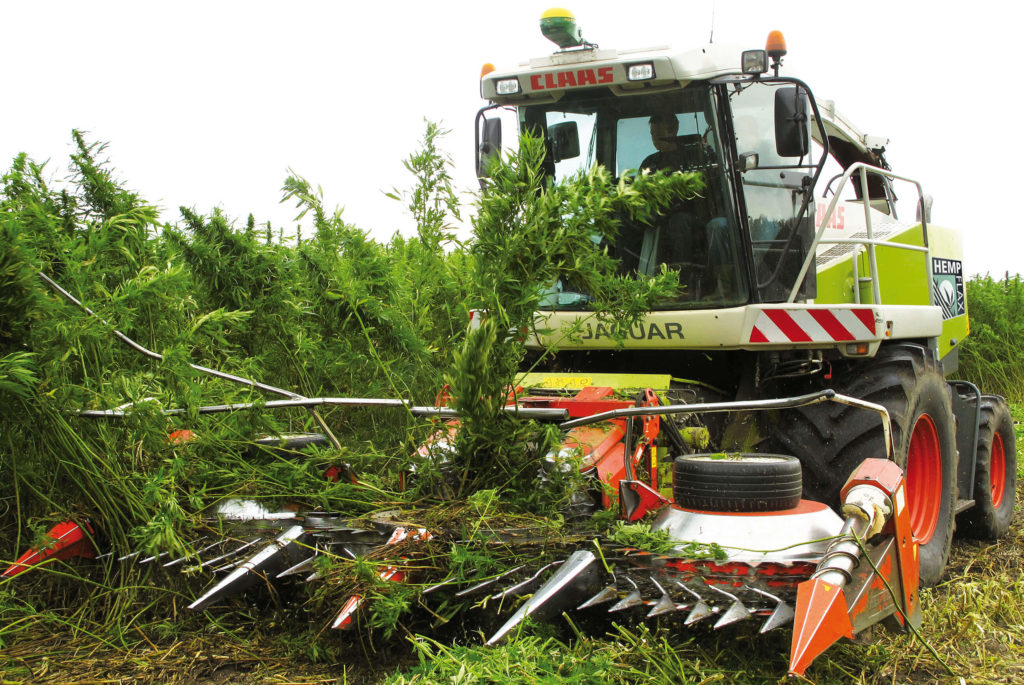 1. Hemp is a superfood
The use of hemp as food was known to our ancestors, but demand for growing hemp declined during the ban and hemp feed was rarely eaten. However, legalization successfully ushered in a new era of hemp cultivation for food.
Of all nutraceuticals, hemp seeds are the number one food. Hemp can also be made into a variety of different CBD products. Hemp seeds are a great source of protein because they contain all nine essential amino acids.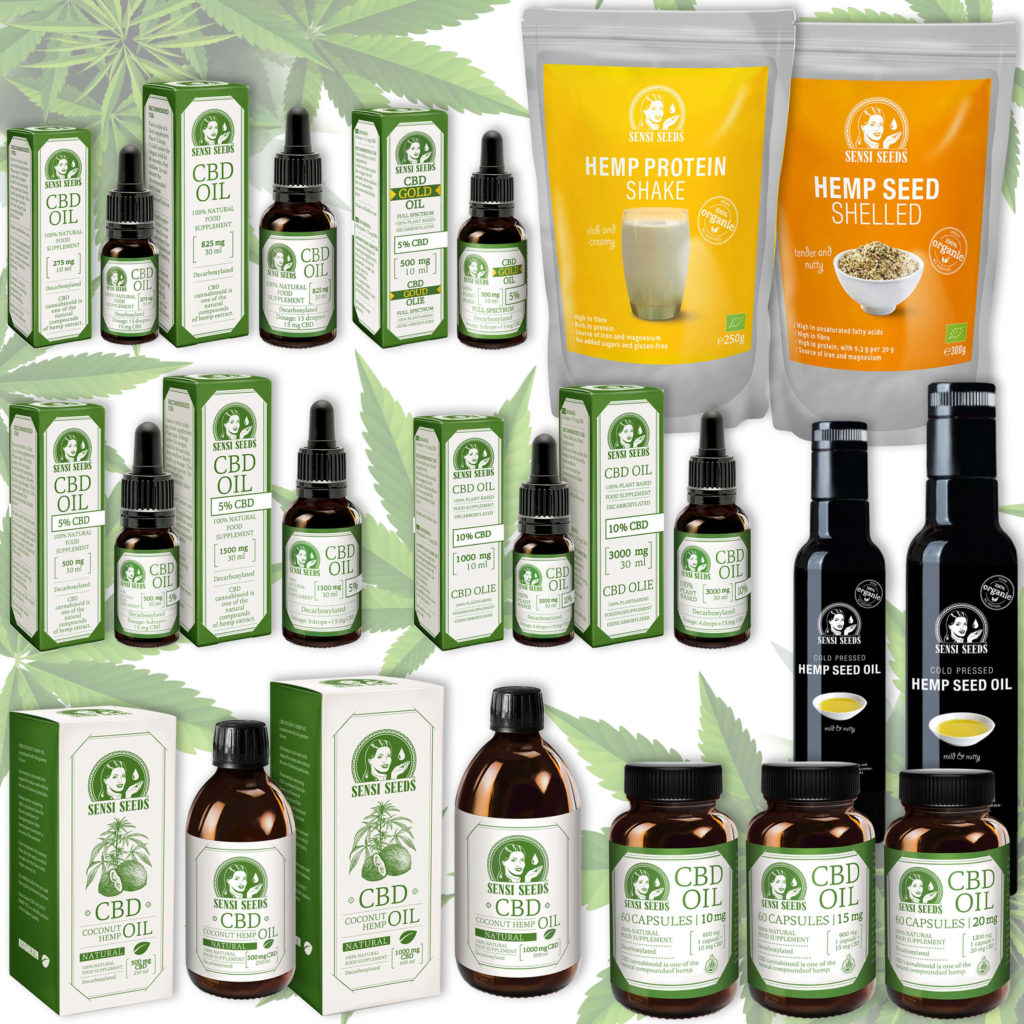 HempFlax is the sole source of hemp for all Sensi Seeds CBD products. This means that Sensi Seeds' CBD oil, hemp seed and hemp seed oil are all processed from hemp grown on HempFlax farms.
In this article, you will learn more about using hemp as a superfood.
2. Hemp is a building material
There are several ways hemp can be used as a building material, but its main use is lime hemp. Lime hemp is made by mixing hemp fiber with limestone. It is also known as hemp concrete.
It's not just the sustainability of hemp as a plant that makes it a good building material. there is much more to boast about. Hemp concrete has a high thermal mass, moisture-regulating properties and is flame-retardant. In theory, hemp concrete could be combined with beams made from other biodegradable materials to create a full-fledged eco home.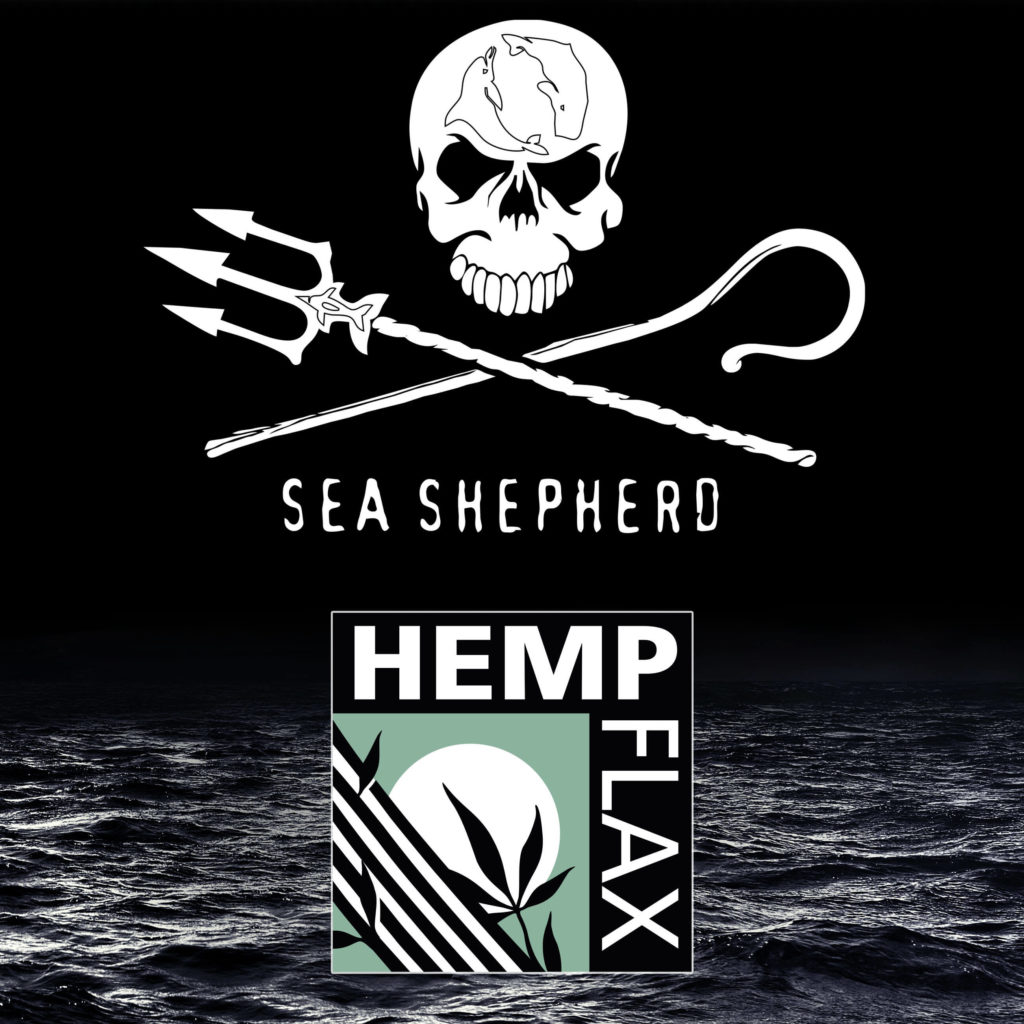 Hemp has even been used as insulation by the Sea Shepherd Conservation Society. When their high-speed ship needed insulation, they asked HempFlax. With hemp, the Sea Shepherd Conservation Society was able to insulate their ships to prevent condensation on the roof that had fallen as freeze drops on the crew.
In March 2018, HempFlax held a trade fair for buildings made with hemp, where some of its technologies and their applications in hemp building materials were showcased. For HempFlax this was an opportunity to share some of its activities with the world and the potential of hemp as a building material of the future.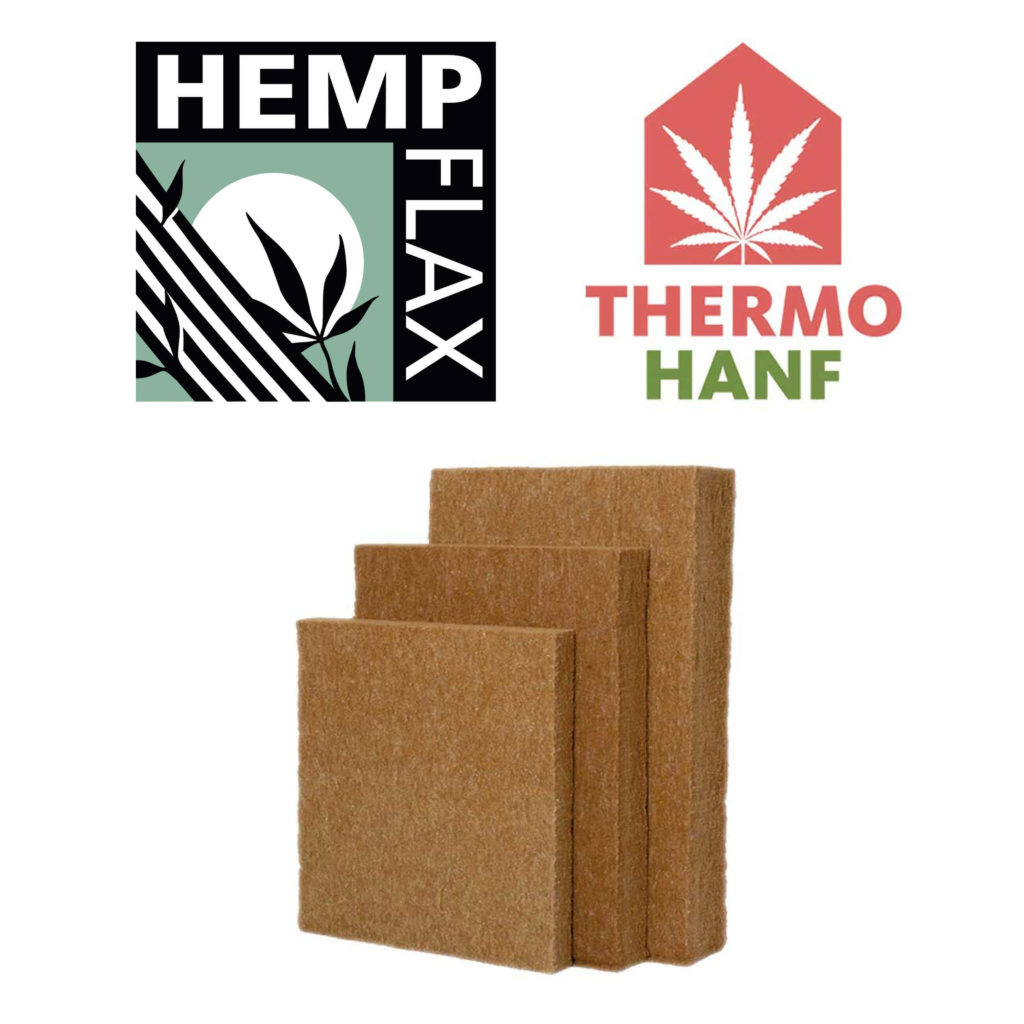 In May 2020, HempFlax bought the German insulation manufacturer Thermo-Natur. HempFlax has recognized the increasing demand for natural building materials and responded to it. This step towards establishing another business unit gives HempFlax the opportunity to develop a business model from seed to shelf. The hemp insulation industry offers enormous growth potential as climate change requires the need for sustainable building materials.
For more information on using hemp as a building material, see this article.
Check out this HempFlax Building With Hemp Show 2018 video to see and tell a real show:
3. Hemp as a biofuel
The concept of biofuel is based on the conversion of biomass (plant material) into ethanol or diesel. If hemp is grown as a biofuel feedstock, it can theoretically be converted into either of these two biofuels. Hemp seeds typically provide around 780 liters of oil per hectare, all of which can be used to make biofuel.
While this is significantly less than palm oil and coconut oil, it is considerably more than canola, peanut, and sunflower oils. Biofuel can run cars, machines, and electricity.
For more information on hemp as a biofuel, see this article.
4. Other uses of hemp
Finally, Hempflax also makes animal products such as hemp litter for hamsters and horticultural products such as mulch.
Related post
HanfFlax and the future of hemp
There is no doubt that HempFlax has had to overcome obstacles over the years. At the same time, HempFlax is committed to bringing hemp technology and products to the world. And as the world continues to seek sustainable fuels, food, and building materials, HempFlax will proudly represent hemp.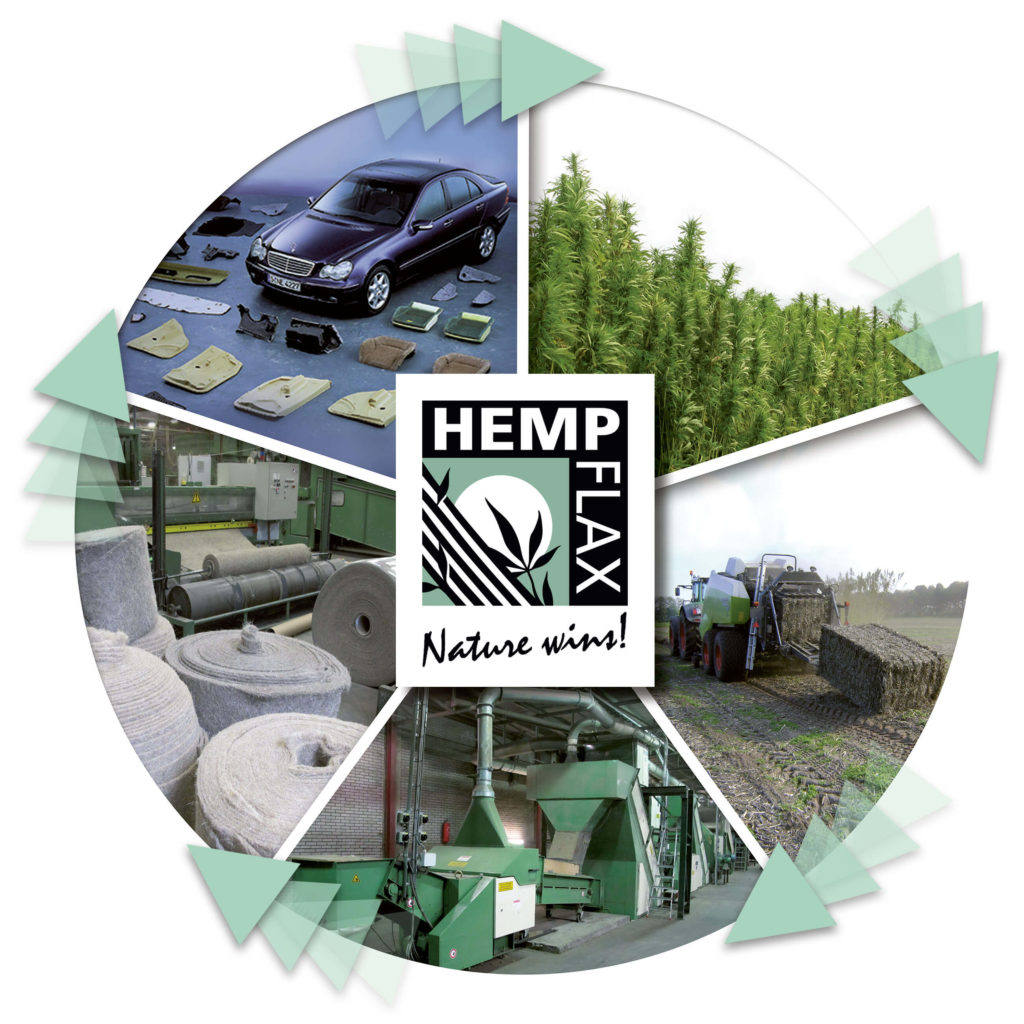 Growing and manufacturing hemp products is an ongoing challenge for companies as we are only in advance to understanding how hemp can be integrated into the modern world. We wasted valuable decades of research during the ban, and as a result, brave companies like HempFlax have taken the research and technology standpoint. We look forward to the future of HempFlax and its role in the future of hemp as well as the future of sustainability.